24 hours service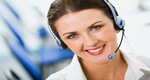 416 - 229 - 2121
Service:
Whether itís your furnace, boiler, heat pump, air conditioner, or hot water tank that isnít working, MapleTech Mechanical has a technician with the expertise to get it running again.
MapleTech Mechanical Provides:
Our service staff is fully licensed by the Technical Standards and Safety Authority (TSSA)

We employ licensed, professional gasfitters and refrigeration technicians who receive regular training. This ensures that they can diagnose your problem as quickly as possible and fix it right the first time.

Reasonable Pricing for work

For a flat diagnostic fee of $79, a technician will visit your home and determine what the problem is, no matter how complex the problem may be. He will then inform you of the necessary repair(s) and the price for performing the work. If you decide to proceed with the repair, there wonít be any surprises when it comes to price. The price quoted will be the price you pay, even if the repair takes longer than expected.
Convenient call scheduling

Upon calling, you will be able to select from several available appointment times. On the day of the repair, you will be called beforehand so that you know exactly when the technician will arrive.
We give good advice

Our technician will advise you on how to avoid problems in the future and keep your system running well. If you have an old, inefficient heating system the technician will also inform you of new high efficiency options and government rebates available on these systems.
Golden Package:
Unlimited Service Calls*
3 Annual Check-ups
Preferred Customer*
Silver Package:
2 FREE Service Call*
2 Annual Check-ups
24 hour telephone support
Bronze Package:
1 FREE Service Call*
1 Annual Check-ups
24 hour telephone support