24 hours service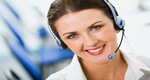 416 - 229 - 2121
AIR CONDITIONING

MapleTech Mechanical Inc. offers expert advice about value and selection when buying an air conditioning system. MapleTech Mechanical Guide to Buying Air Conditioning

KNOW YOUR OPTIONS
When you're considering a new central air conditioning system, you want to know all your options. MapleTech Mechanical Inc. offers free, in-home, no obligation estimates that allow our customers to address all their questions and concerns with trained technicians. MapleTech Mechanical Inc. technicians stay current with training about trends and advances in home comfort products to keep our customers informed and to provide excellent service. MapleTech Mechanical Inc. will help you select the central air conditioning system that's best for you, your home and your budget.
INVEST IN A MAINTENANCE PACKAGES
Weather you are buying a brand new air conditioning system or have an existing air conditioning system you should consider a Maintenance Bundle from MapleTech Mechanical Inc. Maintenance visits from a knowledgeable technician will ensure your cooling system is operating as efficiently and safely as possible and that high costs of unexpected repairs will be minimized.
ENJOY YOUR AIR CONDITIONING SYSTEM
Once you have decided on your air conditioning system all there is to do is to enjoy the rewards of a cool comfortable home. MapleTech Mechanical Inc. offers expert service and repairs of your air conditioning system whenever you need it, just call us.
Golden Package:
Unlimited Service Calls*
3 Annual Check-ups
Preferred Customer*
Silver Package:
2 FREE Service Call*
2 Annual Check-ups
24 hour telephone support
Bronze Package:
1 FREE Service Call*
1 Annual Check-ups
24 hour telephone support