24 hours service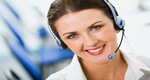 416 - 229 - 2121
HEATING

MapleTech Mechanical Inc. offers expert advice about value and selection when buying a heating system. MapleTech Mechanical Guide to Buying Heating

KNOW YOUR OPTIONS
Determine your needs with the help from our experienced and trained MapleTech Mechanical Inc. technicians. You can rely on our experts to help you select the heating system that's best for you, your home and your budget. MapleTech Mechanical Inc. offers 24 hours a day 7 days a week emergency service. To meet with a MapleTech Mechanical Inc. professional for a free, in-home, no-obligation estimate, call 416-229-2121.
We are dedicated to keeping our customers up to date and well informed. Here are some features to consider when selecting a natural gas home heating system.
Energy Efficiency
The energy efficiency of a furnace is measured using an AFUE (Annual Fuel Utilization Efficiency) rating. The higher the AFUE rating, the less natural gas you will use, and the lower your heating bill will be.
High vs Mid-efficiency
A high-efficiency furnace is more efficient and uses less natural gas to heat your home than a mid-efficiency furnace, saving you money on your annual heating costs.
Size
It is important to purchase a heating system that's the right size for your home. Some factors that can influence the size of unit you need include home size, insulation, airflow, windows, skylights and more.
Noise
Some furnaces are noisier than others. Features that help reduce noise include a two-stage heating system, DC motor fan and a fully insulated cabinet. Plus, a properly installed heating system will operate with minimal noise ensuring you the quietest in home comfort.
Warranty Protection
Warranties vary according to the manufacturer. For even more protection, consider an extended warranty.
Durability
A furnace is a long-term investment that will keep you comfortable for many years to come. The life expectancy of a durable furnace is approximately 18 to 22 years.
INVEST IN A MAINTENANCE PACKAGES
Weather you are buying a brand new heating system or have an existing heating system you should consider a Maintenance package from MapleTech Mechanical Inc. Maintenance visits from a knowledgeable technician will ensure your cooling system is operating as efficiently and safely as possible and that high costs of unexpected repairs will be minimized.
ENJOY YOUR HEATING SYSTEM
Once you have decided on your heating system all there is to do is to enjoy the rewards of a cool comfortable home. MapleTech Mechanical Inc. offers expert service and repairs of your heating system whenever you need it, just call us.
Golden Package:
Unlimited Service Calls*
3 Annual Check-ups
Preferred Customer*
Silver Package:
2 FREE Service Call*
2 Annual Check-ups
24 hour telephone support
Bronze Package:
1 FREE Service Call*
1 Annual Check-ups
24 hour telephone support